Friendship day Quotes in English
148. A beautiful friendship can change people.
149. One of the most beautiful qualities of true friendship is to understand and to be understood.
~ Lucius Annaeus Seneca
150. The greatest gift of life is friendship, and I have received it. ~ Hubert H. Humphrey
Happy Friendship Day My Friend
151. My best friend is the one who brings out the best in me. ~ Henry Ford
152. Friends show their love in times of trouble, not in happiness. ~ Euripides
You are my true friend. Happy Friendship Day My Buddy
153. Friendship often ends in love; but love in friendship – Never. ~ Charles Caleb Colton
154. The strong bond of friendship is not always a balanced equation; friendship is not always about giving and taking in equal shares. Instead, friendship is grounded in a feeling that you know exactly who will be there for you when you need something, no matter what or when. ~ Simon Sinek
155. Friends are born, not made. ~ Henry Adams
156. Friends are the sibling's God never gave us. ~ Mencius
157. A true friend knows your weaknesses but shows you your strengths; feels your fears but fortifies your faith; sees your anxieties but frees your spirit; recognizes your disabilities but emphasizes your possibilities.
158. Remember, the greatest gift is not found in a store nor under a tree, but in the hearts of true friends.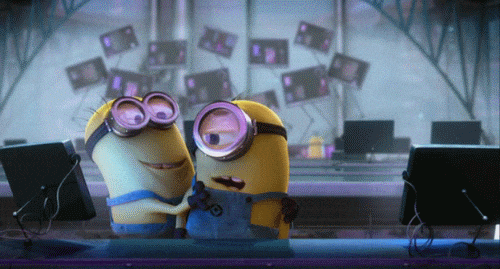 159. A single rose can be my garden… a single friend, my world. ~ Leo Buscaglia
I Love you and happy friendship day my friend
160. One loyal friend is worth ten thousand relatives. ~ Euripides
161. A friend is one, who (F)inds you in an (R)ush of people, (I)nspires you to do something in life, catch your (E)motions, and (N)ever leaves you till (D)eath.
162. Love is a friendship that has caught fire. It is quiet understanding, mutual confidence, sharing, and forgiving. It is loyalty through good and bad times. It settles for less than perfection and makes allowances for human weaknesses. ~ Ann Landers
163. Friendship is always a sweet responsibility, never an opportunity. ~ Khalil Gibran
164. Don't walk behind me; I may not lead. Don't walk in front of me; I may not follow. Just walk beside me and be my friend.
165. There is nothing on this earth more to be prized than true friendship. ~ Thomas Aquinas
166. I cannot even imagine where I would be today were it not for that handful of friends who have given me a heart full of joy. Let's face it, friends make life a lot more fun. ~ Charles R. Swindoll
167. Friends and good manners will carry you where money won't go. ~ Margaret Walker
168. Only a friend is someone who gives you total freedom to be yourself. ~ Jim Morrison
169. Friendship is a little more trust,
A little less try,
A little more laugh,
And a little less cry,
A little more WE and a little less I.
Happy Friendship Day 2020 !
170. Good Friendship Stands The Test Of Time.
It Is Unbreakable In Spite Of The Seasons That Life Presents.
My Friend And Am So Glad To Have You.
Happy Friendship Day
171. A good friend is like a computer,
He enters in your life,
Save himself in your heart,
Formats all your troubles
And never delete you from his heart.
Happy Friendship Day 2020
172. Flower remembers bees,
Fish remembers water,
Tree remembers the rain,
At this moment I remember you!
To say happy friendship day to U!
Friendship day Quotes for husband
173. I am so happy and fortunate to have you in my life…… You are a loving husband and also a caring friend who understands me the best and supports me the most in my life…. With lots of love, wishing you Happy Friendship Day.
174. Friendship is the most precious relationship in this world and I am so lucky to have my husband as my best friend… It has been a beautiful journey of love and friendship with you and I am sure many more lovely memories await us….. Happy Friendship Day 2019.
175. When I got married to you, I was blessed with the two most important relationships in life and that is husband and also a friend…. I cannot thank you enough for being the best friend everyone imagines to have….. Warm wishes on Friendship Day.
176. The beauty of our marriage is not our love but our friendship because the way we understand each other, stand with each other and care of each other, it is just like a friend who is always selfless and concerned…. A very Happy Friendship Day to you.
177. On the occasion of Friendship Day 2019, I want to thank you for not just loving me as a partner but also for respecting me, offering me the best of your support and giving me all the freedom I wanted….. Best wishes to the best husband on Friendship Day.
178. Friendship Day is a celebration of friendship and every couple must celebrate this day because marriage is the beginning of friendship and companionship and without these two, you cannot have a successful and happy marriage….. Happy Friendship Day to you.
179. When you get married, you cannot just play a role of being a spouse to your partner but you also have to be a friend to each other to have the best compatibility and understanding…. And I am so fortunate to have beautiful shades of friendship in our married life…. Happy Friendship Day.
180. A look into my eyes and you know it all…. Because you know me in and out and you understand me the best way possible….. To my darling husband who is the most special friend to me, I wish a very Happy Friendship Day and thank him for making me a lucky wife.
181. Apne pati mein hi aapko ek acha dost mil jaye toh aapki zindagi sawar jaye….. Us dost ke saath aap har lamha bitaye aur khub saari khubsurat yaadein banayein….. Mere sabse ache dost ko best wishes on Friendship Day.
182. Shukriya bhagwan ka ki usne mujhe itna pyaar karne wala pati diya aur saath hi use bhi zyada acha dost diya jisne har kadam par mera saath nibhaya hai….. Us dost ho Happy Friendship Day aur dher saara pyaar.
183. "My husband is my best friend, my greatest support, my biggest comfort, my strongest motivation, my truest smile, my deepest love, my favorite, my forever. He has me. Entirely."
184. "My husband has made me laugh. Wiped my tears. Hugged me tight. Watched me succeed. Seen me fail. Kept me strong. My husband is a promise that I will have a friend forever."
185. "God gave me my husband so we could weather the storms of life together."
186. "Baby I'm yours and I'll be yours until the stars fall from the sky, until the rivers all run dry. In other words, until I die."
187. "I cannot promise you an easy life, or that I will not disappoint you. I cannot promise that I will be the perfect wife. But I can promise you that I will choose to love you every day."
188. "I trust you, but not because you are my husband. The reason I trust you is because you are the epitome of everything that a man should be."
189. "Your love is the strength that drives me to do everything for this family. You are the armor that shields me from tears. I love you so much!"
190. "I ask myself every day… How did I get so lucky to marry my best friend in this world."
191. "The very first moment I laid my eyes on you, I knew our hearts were meant to be. You are my courage, my angel. You are my soldier, you saved me. I love you."
192. "You are the source of my joy, the center of my world and the whole of my heart."
193. "I want to inspire my husband. I want him to look at me and say: because of you I didn't give up."
194. "My husband is a great leader even if he isn't leading the way I want him to."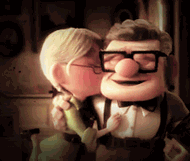 195. "I love you in the morning and in the afternoon. I love you in the evening and underneath the moon."
196. "In a sea of people, my eyes will always search for you."
197. "A man's success is measured by what his wife and children say about him. Money and accomplishments mean nothing if you let your home fail."
198. "Every day I spend with you, becomes the new best day of my life."
199. "Husband and wife relationships are like the relationship of Tom and Jerry. Though they are teasing and fighting, but can't live without each other."
200. "You have no idea how good it feels to wake up every morning knowing you are mine and I am yours."
201. "No relationship is ever perfect and I know I'm far from perfect but as long as you're willing to try I'm willing to stay through anything."
202. "You are my always & forever. My happily ever after. My soulmate. My best friend. My dream come true. My one & only. My shoulder to lean on. My heart to melt into. My husband. My everything. For always!"
203. "Every love story is beautiful but ours is my favorite."
204. "When I first met you, I honestly didn't know you were gonna be this important to me."
205. "Love you yesterday. Love you still. Always have always will."