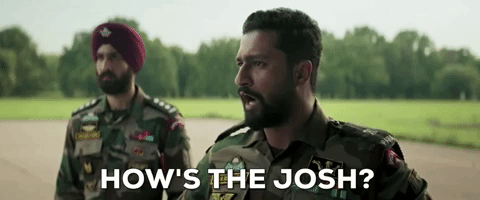 On this victorious day, the whole nation stood up to celebrate this Kargil Vijay Diwas in the glorious memory of our victory over Pakistan during the Kargil War on July 26, 1999. This war ended in 60 days and resulted in the successful occupation of Tiger Hill by our marvelous Indian Army. 
So, to remind our victory and to commemorate our soldiers who laid their lives for our better future, let's celebrate this proud day by sharing these Kargil Vijay Diwas Quotes , Images, Messages which will fill the spirit of patriotism in your friends and family members. 
Check them out !
---
Kargil Vijay Diwas Quotes
---
"If a man says he's not afraid of dying, he's either lying, or he's a Gorkha." –
Field Marshal Sam Manekshaw
"I regret I have but one life to give for my country."
– Officer Prem Ramchandani
Also see:- 89 Patriotic Indian Independence Day Quotes in Hindi & English
 I'm always ready, sweetie.- On being asked by Indira Gandhi about the Indian Army's readiness for the 1971 war.
Click To Tweet

In matters of war, it's a brave man, a brilliant man or a stupid man who speculates.
General Sundararajan Padmanabhan
Some goals are so worthy, it's glorious even to fail.
Capt. Manoj Kumar Pandey